Join our mission to empower and support the farmers in all of us
The values we uphold as a company are lived by our employees. Quality, integrity, commitment, and innovation are the foundation in which we conduct business each and every day. Our customers are our number one focus, and we are excited to welcome new employees that live the same personal standards.
See Open Positions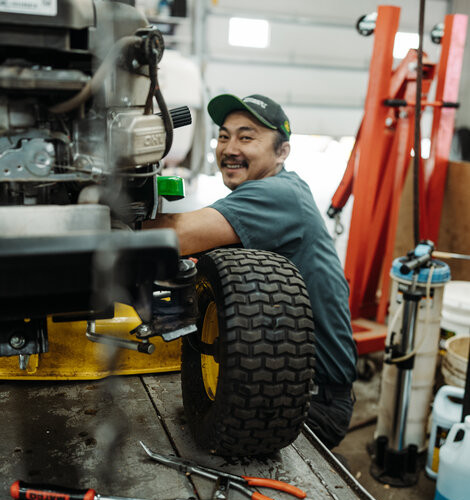 Midwest Benefits
Benefits:

Compensation - Competitive pay with incentives to earn even more
Healthcare and Wellness - Variety of healthcare choices with a free individual medical plan option along with dental, vision, paid life insurance, disability coverage, and more!
Retirement - Company plans offered for all employees
Training - Numerous opportunities for all employees
Paid Time Off - Along with bereavement and jury duty pay
Community Involvement - Volunteer hours to be in your community
Reimbursement - Education, tool allowance and more
Employee Discounts - For all products at the dealership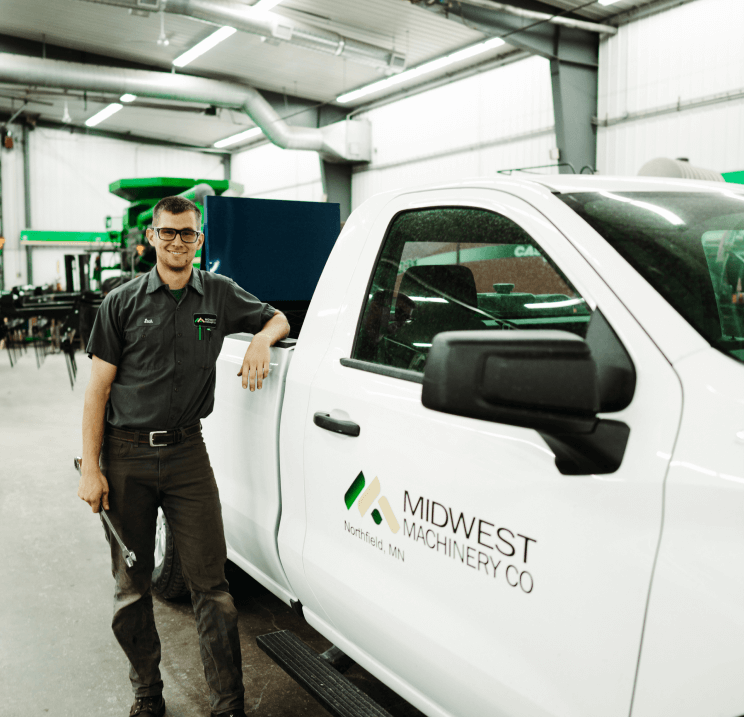 John Deere Tech Program
You like working with your hands, solving problems, and getting the most out of everything you work on. So what's next after high school? Consider a career with Midwest Machinery through the John Deere Ag Tech Program.
Earn your two-year associate's degree through Northeast Iowa Community College, and North Dakota State College of Science. The program balances classroom theory, hands-on lab work, and a paid internship at Midwest Machinery. You'll cover John Deere diesel engines, powertrains, hydraulics, and machine set-up systems in-depth. You'll become proficient with high-tech electronics, computer diagnostics, and proprietary John Deere systems.


Internship Programs
The paid internship at Midwest Machinery is where all your time in class - learning customer service as well as components - come together. At Midwest Machinery, you will learn from seasoned service technicians and assist real customers. You'll put all you know about John Deere diesel engines, powertrains, electronics, and diagnostics to work. You'll learn you really can fix a machine with a laptop as well as a wrench. And you'll discover how your skills affect everyone you come into contact with, from customers to coworkers. As an added bonus, Midwest Machinery offers a full tuition reimbursement program if you agree to work for us full time after completing school.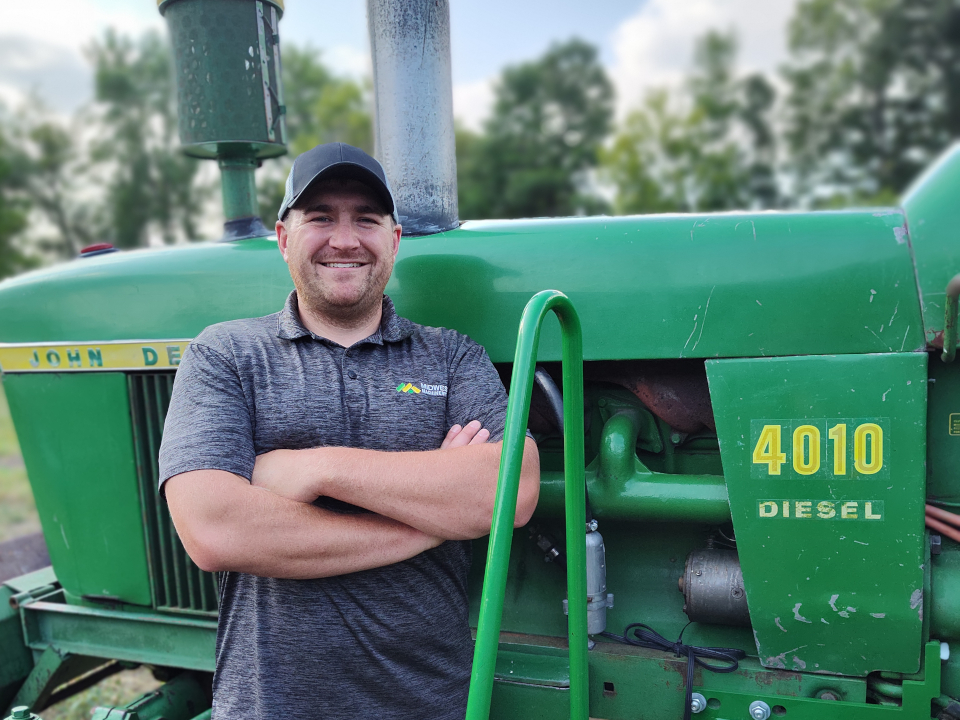 The most important thing in my job is building relationships in the community, with coworkers, and with customers. Midwest Machinery gives me the tools and freedom to support the people around us knowing the importance of a strong community and giving back to the people that support our business.
Mike Struss
Location Manager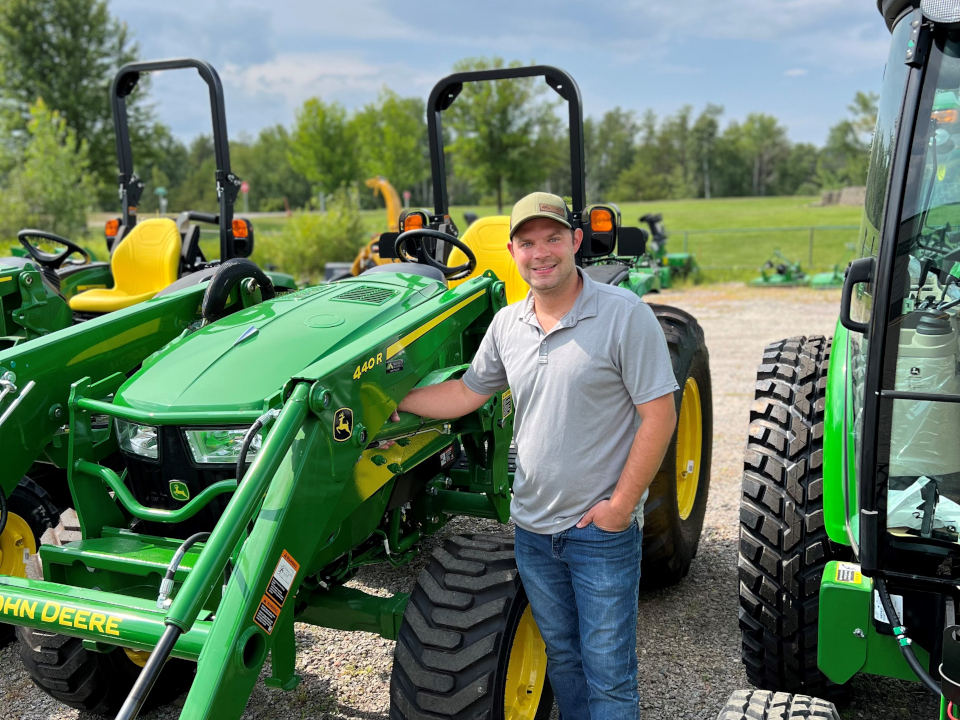 The best thing about a career here is having the opportunity for growth and the chance to develop as a professional. I started out as a marketing intern and was offered a sales position out of college. After four years of being in sales, I was fortunate enough to move into my current role as Digital Marketing Manager.
Tyler Swanson
Digital Marketing Manager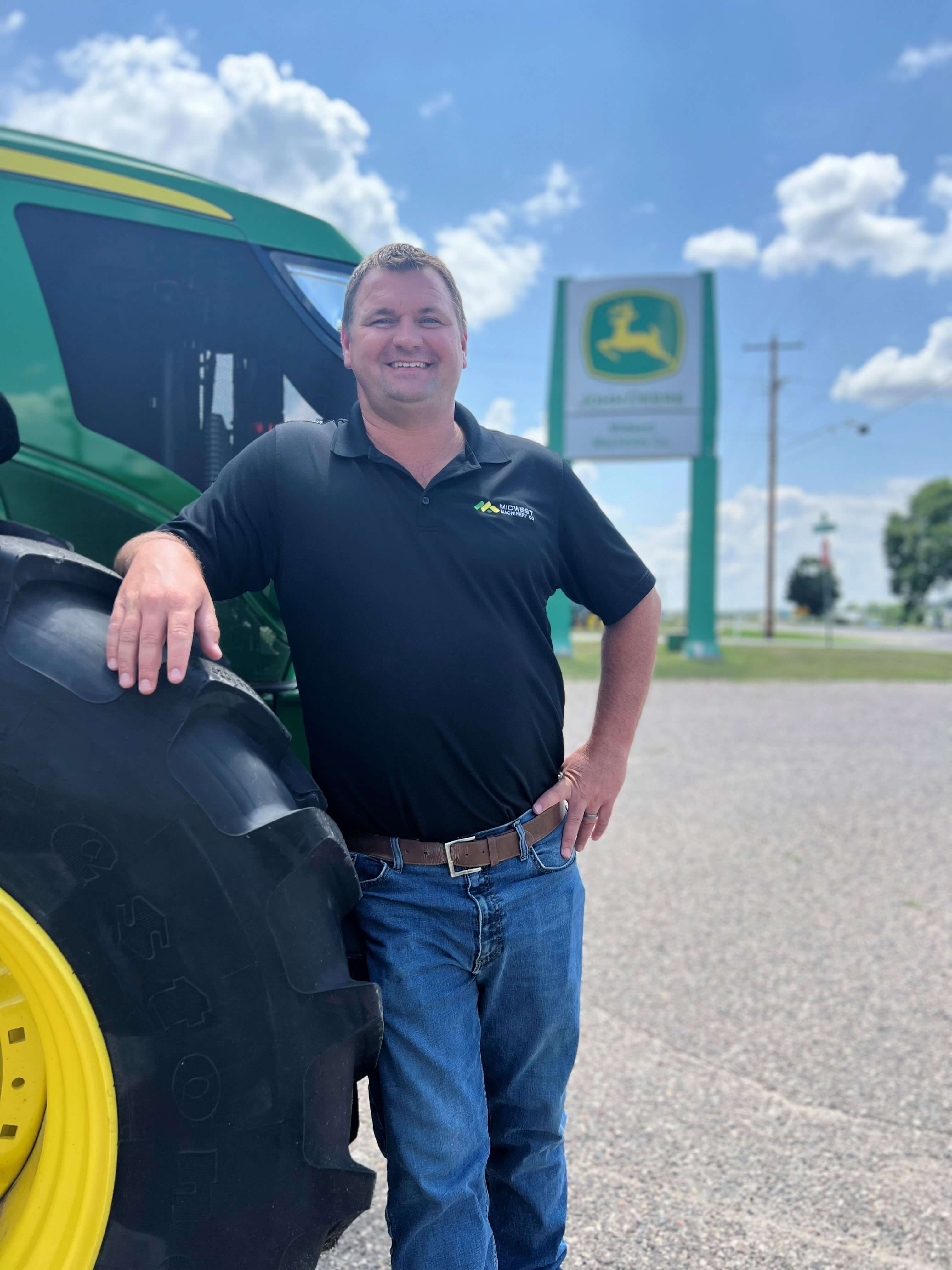 I love that we are constantly pushing each other to be better - our success depends on each other.
Josh Nicolai
Service Manager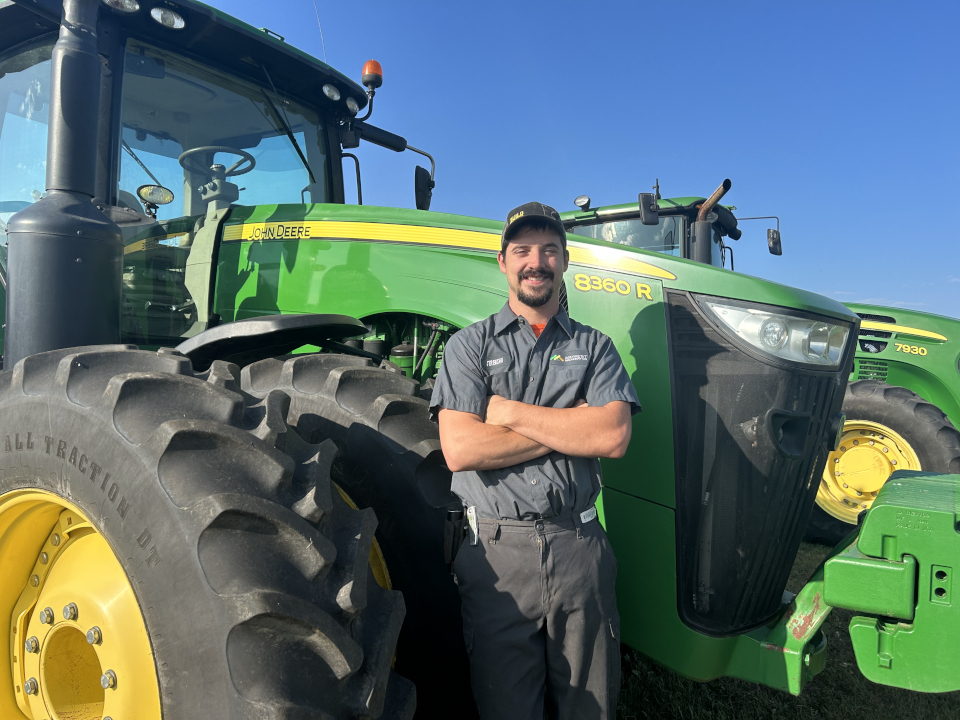 I love getting to meet new people every single day while helping them with their equipment. Every single day looks different and love it!
Jeremiah Johnson
Service Technician
WHY WORK FOR MIDWEST MACHINERY?
Small Company Values - Large Opportunities
Midwest Machinery Co. (MMC) is a fast-growing, family-owned John Deere dealership located throughout 30 locations in Minnesota and western Wisconsin.
MMC understands its continued success is dependent on its people - finding the best, growing the skills of current employees, and providing opportunities for career achievement for everyone in the organization.
We're committed to a highly competitive pay system, an outstanding benefits package, ongoing skill and knowledge development, and personal growth for every employee. MMC is a family-owned company that provides a unique work environment - one where everyone can have a positive impact on the company, our customers, and each other. While committed to growth, it is not at the expense of workplace quality or relationships. We offer a close, family-like feel where all employees can thrive.
AN EQUAL OPPORTUNITY AFFIRMATIVE ACTION EMPLOYER, INCLUDING M/F/VET/DISABILITY
Midwest Machinery is an equal opportunity employer. We will not discriminate against any applicant for employment on the basis of race, color, age, religion, sex, sexual orientation, gender identity, national origin, disability, or veteran status.
If you need special assistance or an accommodation for a disability in order to apply for a posted position, call our Human Resources department at (320)252-2010 or hr@mmcjd.com.