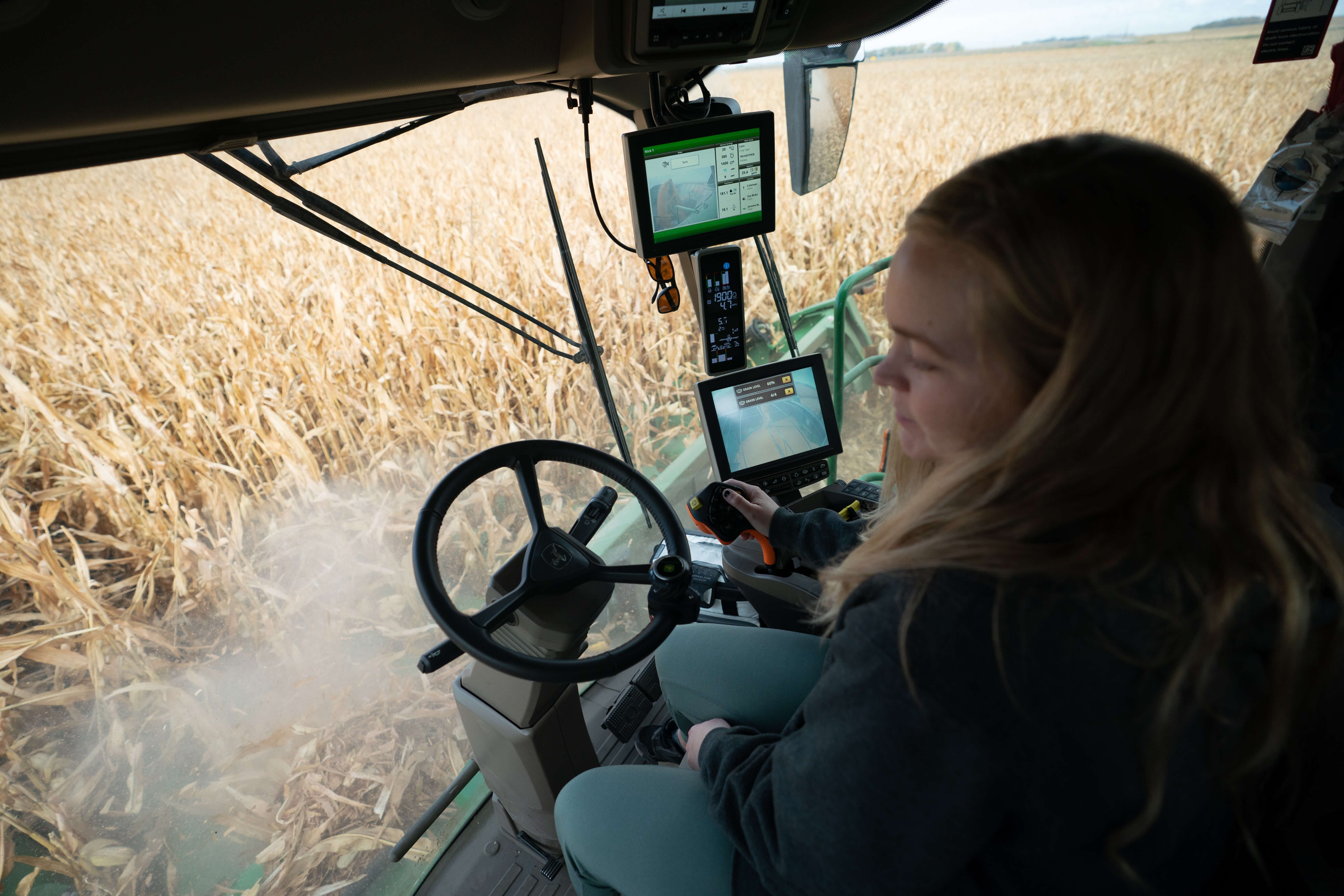 Hardware/Technology
Many tools are available for you to maximize the use of John Deere technology for your farming operation.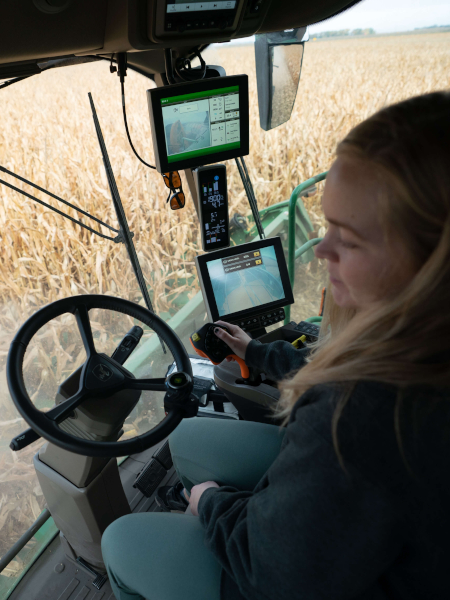 Hardware / Technology
Many tools are available for you to maximize the use of John Deere technology for your farming operation.
The StarFire 7000 Universal and Integrated receivers increase performance with greater accuracy fater pull-in times and season-to-season repeatability.
Accurate. Easy.
Removes guesswork out of positioning a machine for advanced precision levels
RTK level precision, using sophisticated satellite correction
Multi Constellation for better positioning and connectivity
Better accessibility without needing additional hardware
Less likely to drop or lose signal near headlands or tree lines
And Consistent.
Confidence that your guidance lines and boundaries won't shift from year to year
Consistent implement spacing all across the field
2.5cm SF-RTK performance from machine to machine and pass to pass
Perfect for Any Operation Looking for Smart Precision
Universal design that's compatible with older and competitive equipment
Flexibility built in - utilize with your Gator to map boundaries and then use it with your tractor, sprayer and harvester for peak performance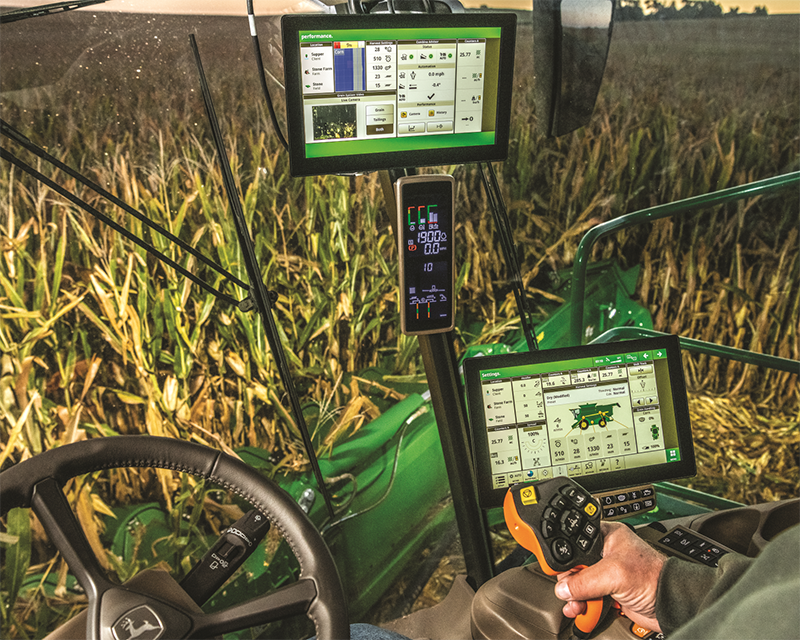 More than a display, this is your path to the future of Precision Ag. Experience the benefits of the larger, faster and clearer display, no matter the job.
With G5 Advanced*, Prepare to Take Your Farm to the Next Level of Automation!
See more with larger screens, making in-field adjustments easier on- the-go
Get running faster with quicker boot times
Catch every detail on our most advanced displays, with visual clarity in any conditions
G5Plus now includes Section Control in base, along with AutoTracTM and Documentation, simplifying the purchase experience
Smooth transition from Gen 4 to G5 with a similar easy-to-use operator experience across large ag equipment
Required for future sense and act technologies and autonomous capabilities
Technology
G5 Advanced Package
---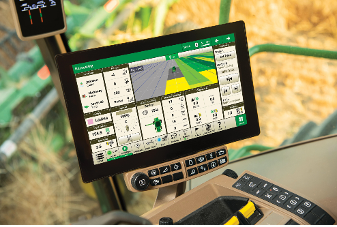 Take your in-field productivity and performance to the next level by adding a G5 Advanced package to your G5 or G5Plus displays*.
Lower up-front cost
Gets better over time
Only pay for what your farm needs
Achieve more and stress less with AutoTracTM Turn Automation, AutoPathTM, Machine Sync and In-Field Data Sharing
Precisely place seed, fertilizer and other products no matter the terrain, with AutoTrac implement Guidance and SF-RTK
Lower up-front cost with annual license
License holders get access to new features as they are released, improving their experience
Only pay for what your farm needs through year-to-year flexibility and machine-specific licenses
AutoTrac Turn Automation
Make the perfect end row turn every time with AutoTrac Turn Automation
Make every operator the best operator
Use pre-established field boundaries to improve turn performance
AutoTrac Implement Guidance
Precisely place the row where it supposed to with AutoTrac Implement Guidance
Maximize accuracy throughout multiple applications and operations
Active Implement Guidance vs. AutoTrac Implement Guidance
Gen4 MachineSync
Automatically control speed and position of unloading wagon
Minimize crop spillage when unloading
Improve efficiency of harvest logistics
Increate operator confidence
AutoPath
Automatically create guidance lines from crop row dates
Easily and accurately establish guidance in standing crops
Simple guidance for difficult fields
Reduce potential crop damage by staying between rows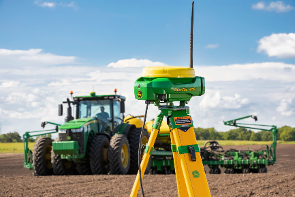 RTK (Real Time Kinematic) is a differential correction signal that provides sub-inch pass-to-pass accuracy.
Midwest Machinery's RTK Network Provides:
Accuracy - Sub-inch, pass-to-pass
Boundaries - With guidance lines that don't drift over time
Efficiency - Accuracy with section controls on fields and waterways
Monitoring - Remote base station