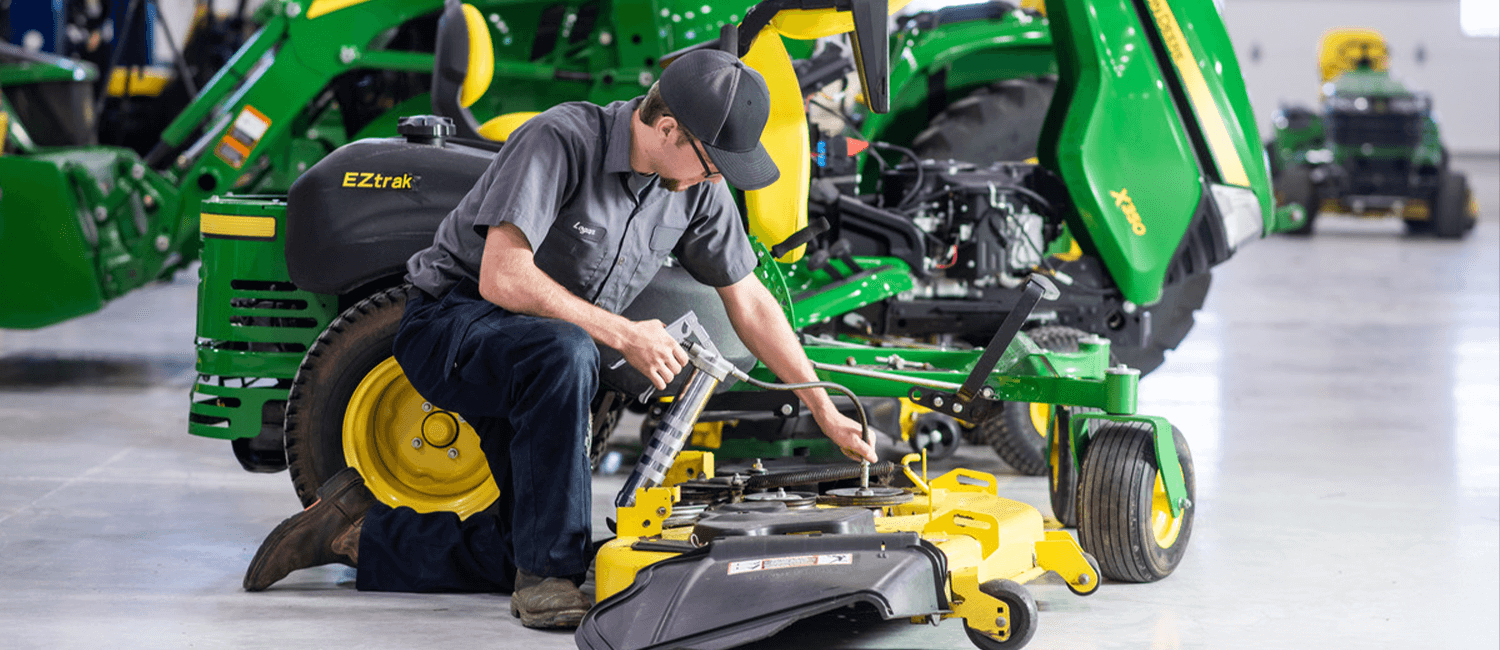 Service You Can Trust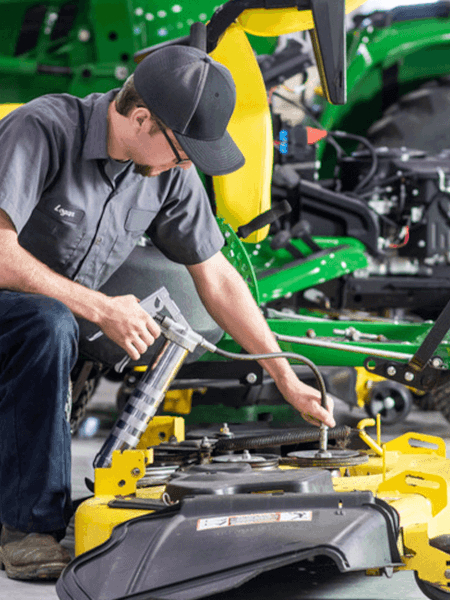 Service You Can Trust
Lawn & Garden TURF Team
Don't let unexpected equipment breakdowns slow you down.
Learn More
Field Team Service & Support Plans
Eliminate downtime with Field Team Service and Support Plans.
Learn More
Service & Support
Dedicated Ag, Turf & Commercial Service You Can Trust
At Midwest Machinery, we are committed to providing the highest level of service and product support to keep your equipment running like new when there's work to be done. Whether it's on the farm, at your home, or your jobsite, our John Deere Certified Technicians have the training, experience, and tools to get the job done right. You can rely on us to provide you with accurate, efficient maintenance and repair for your equipment, no matter what make or model.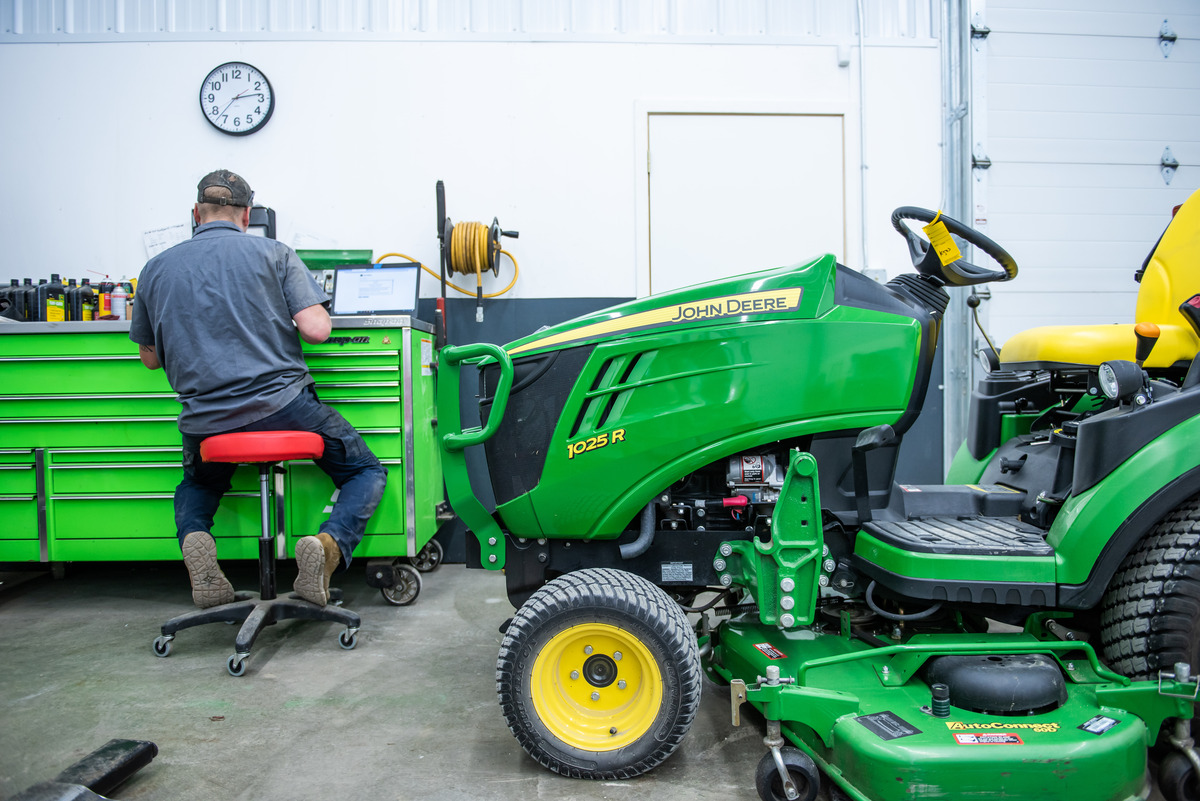 Lawn & Garden Equipment Maintenance
Midwest Machinery's TURF Team Preventive Maintenance Program ensures your equipment is inspected and serviced by a certified technician between November 1st and March 15th. This allows you to bypass long spring service wait times and gives you peace of mind that your equipment is ready to work when you need it most.
Additional TURF Team benefits include:
6-month parts & labor warranty
10% off extended warranty purchases
Increased equipment life
Higher trade-in value, and more!
Agriculture & Construction Equipment Maintenance
Midwest Machinery's Field Team Service and Support plans ensure that both you and your machines are ready for the upcoming season. Becoming a Field Team member allows you to spend more time managing your operation, while our John Deere Service Technicians take care of your equipment.
On-Site Mobile Service
Our fleet of state-of-the-art mobile service trucks are staffed by highly trained Certified John Deere Technicians and equipped with the equipment and technology needed to tackle even the toughest job in the field or on the work site.
Have your mower, Gator TM or compact tractor inspected and maintained right in your yard with our Ready-to-Mow program. Available through select locations, a certified John Deere technician will provide a complete tune-up and inspection to make sure your equipment is ready to work.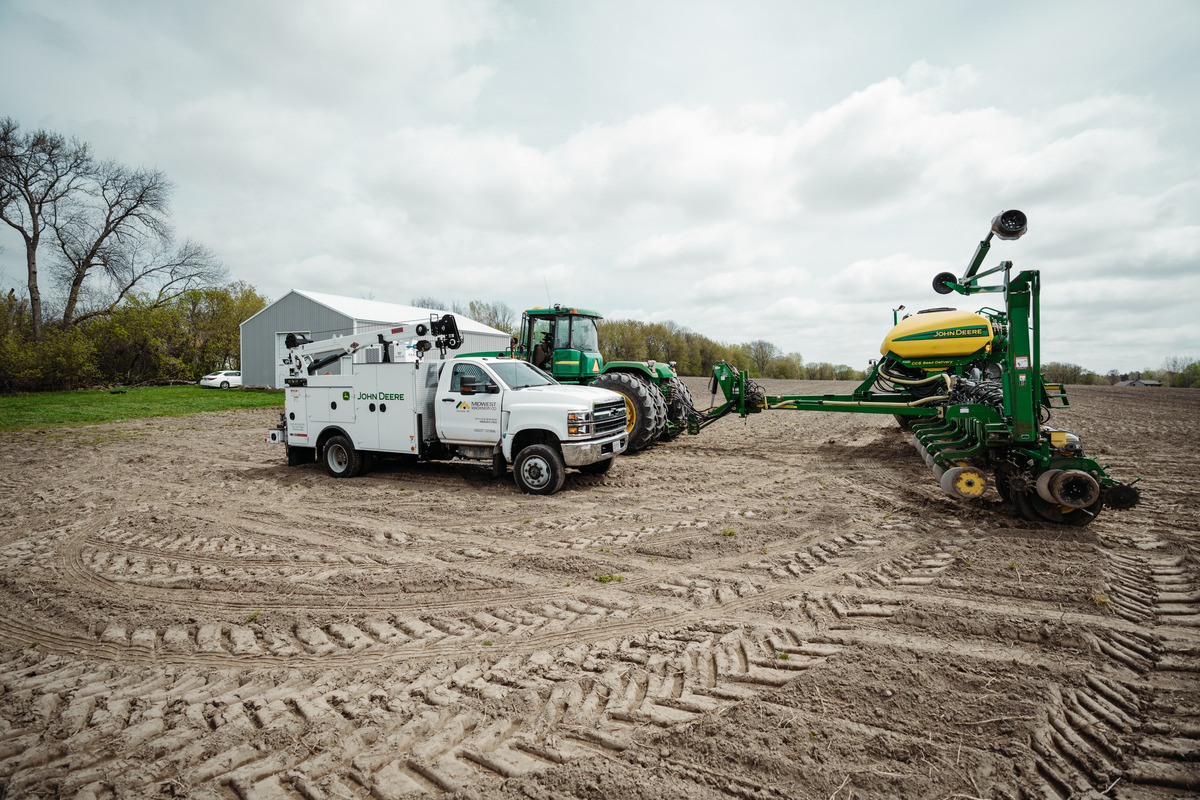 The Tools You Need to Keep You Running
Midwest Machinery Co. supports your right to safely maintain, diagnose and repair your own equipment. From Do-It-Yourself tractor repairs to connected support, we're committed to assisting you in keeping your machines up and running when you need them most. Keep track of common maintenance part numbers, service intervals, and capacities for your John Deere equipment.